Manchester United captain and defender Harry Maguire has revealed that the arrival of fellow defender Raphael Varane from Spanish La Liga giants Real Madrid has served as a lifter in the squad. Maguire revealed in a recent interview that United are the biggest club in the world and they do need to be signing the best players across the several departments in the squad in order to be strong enough to challenge the best teams in both the Premier League and Europe. The time every Manchester United Fan was waiting for patiently finally arrived on Saturday as the club unveiled their newest player to the fans after he walked onto the Old Trafford pitch before the Leeds game.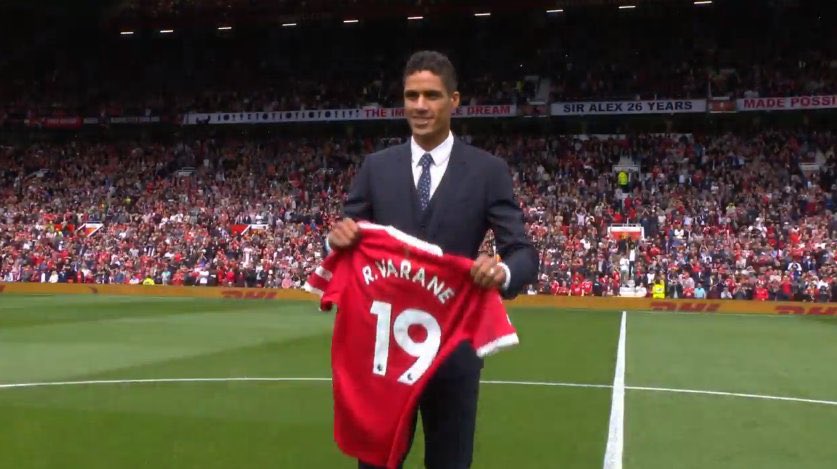 Fans were very excited after it was announced that the Red Devils reached an agreement with Spanish La Liga giants Real Madrid for the transfer of French defender Varane but waited till they lost their patience for the club to unveil him. However, since the £40 million transfer has now been made official, the player is now a full-fledged Manchester United player and he has now been passed fit to make his debut for the club this Sunday against Southampton after commencing training with his new colleagues on Monday afternoon.
Maguire only had nice things to say about the player after he was finally revealed as a United player and he started by saying that Varane's arrival to the United squad has lifted the mood in the dressing room. Maguire said that Varane is a top player who has won everything in his career so far and a player like him was needed as he brought a winning mentality to the squad which would help boost the morale of the rest of the players as they look to win titles this season.