Manchester United midfielder Christian Eriksen was able to score for Denmark in the UEFA Nations League this week, but it was not enough after the Danes were beaten 2-1 at the home of Croatia. The new Manchester United player and his Danish teammates are in Group A1 as far as this season's UEFA Nations League campaign is concerned alongside Croatia, France and Austria.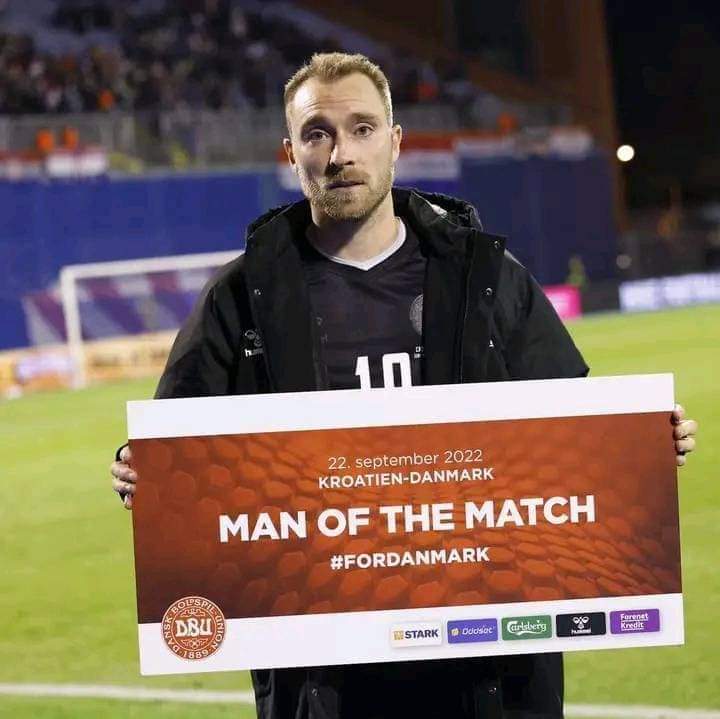 Denmark led Group A1 ahead of the set of games played in the group this week. They had two more points than Croatia ahead of their meeting at StadionMaksimir in the Croatian capital city of Zagreb on Thursday.They were unable to hold on to top spot after the Croatians emerged winners by a one-goal margin. After a goalless affair in the first half, Borna Sosa gave Croatia the lead four minutes into the second half. The Danes didn't restore parity until Manchester United star Eriksen produced a moment of real quality on 77 minutes. The Croatians were level for just two minutes before they regained the lead through substitute LovroMajer who plays his club football for Rennes in the French top flight. Home team Croatia thereafter held on to their slim lead to take the three points at stake.
The Danes slipped to second spot on the Group A1 log after the defeat against the Croatians in Zagreb. They have been replaced by their latest opponents as the top team in the group ahead of the final  set of games next week. Croatia moved one point clear of the Danes with one game left for all the four teams. Only Denmark and Croatia are battling for the only spot for the final phase from Group A1.
Croatia will secure the final phase spot if they beat hosts Austria on Sunday or if they draw and Denmark fail to beat France at home on the same day. They can still take the final phase spot if they lose to the Austrians and Denmark fail to beat France.