The calls for Ole Gunnar Solskjaer to take over at Manchester United on a full-time basis are growing louder and now the Class of '92 are beginning to join the chorus of approval. Ryan Giggs has become the latest ex-player to recommend Solskjaer for the hot seat at Old Trafford and you've got to imagine now that the most successful crop of players in the clubs history are weighing in, the hands of the powers that be at Manchester United will become slightly more tied.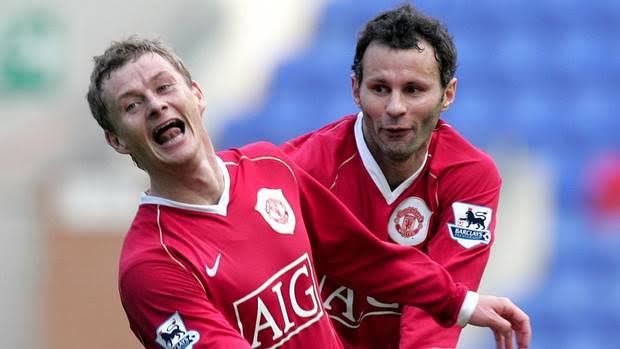 Giggs has suggested that the club appoint Solskjaer but keep it private
so that the Norwegian can begin planning for the future now and not in the summer when precious time would have elapsed. One of the main reasons Giggs alludes to is that Manchester United have been playing catch up for a while now and haven't been building for the future correctly.
"Planning is more important than the announcement," according to Giggs and he's asked the club to follow the lead of Manchester City when Pep Guardiola got the players he wanted in a year before they won the league.
The consensus at Manchester United is that they have been slightly left behind over the years as their rivals gather momentum. In the eyes of many, Solskjaer has now found the momentum the Red Devils have been sorely missing and given what a precious commodity it is in football, nothing should be done to stunt the current trajectory the club finds itself on.
We keep moving. #MUFC pic.twitter.com/qwhyHK5NbN

— Manchester United (@ManUtd) February 18, 2019
Whilst there is a large element of truth in what Ryan Giggs is saying, it does feel like the sentimental aspect of Solskjaer's appointment may be restricting people from seeing further ahead.
Just for a minute think about what type of momentum Mauricio Pochettino could bring, this is, after all, a man who has Spurs in the hunt for the Premier League title without spending a dime on players all season. Spurs' football betting odds of 25/1 to win the league doesn't equate to being only five points off the summit of the table but regardless of whether they win or not, there probably isn't a manager on earth who could have kept Spurs going like Pochettino has done.
Manchester United are willing to pay Tottenham a £34m compensation fee for manager Mauricio Pochettino if they appoint him as their boss in the summer.

[Standard]#MUFC pic.twitter.com/x0I8c1Qm6G

— Transferchanger (@TransferChanger) February 18, 2019
Football isn't a perfect science though and after failing at Cardiff and subsequently stepping down, there wouldn't have been a lot of people who could have predicted what a fantastic job Solskjaer would be doing at Old Trafford. It's often horses for courses in football management and if Solskjaer was going to succeed anywhere it would naturally be at the club where he enjoyed such a prosperous career as a player.
That's why the decision as to who becomes the next manager at Manchester United is such a complex one. On the one hand, the club can't afford an experimental appointment but when a man is performing as well as Solskjaer is, do you really have any other choice but to award him the job? Ryan Giggs believes you don't and that is a massive feather in the cap for United's beloved Baby-faced Assassin.