Bastian Schweinsteiger continues to play an insignificant role in Manchester United which is what has been occurring ever since Jose Mourinho arrived to Old Trafford and now transfer rumors are beginning to emerge linking the experienced midfielder with a possible move away from the Premier League club.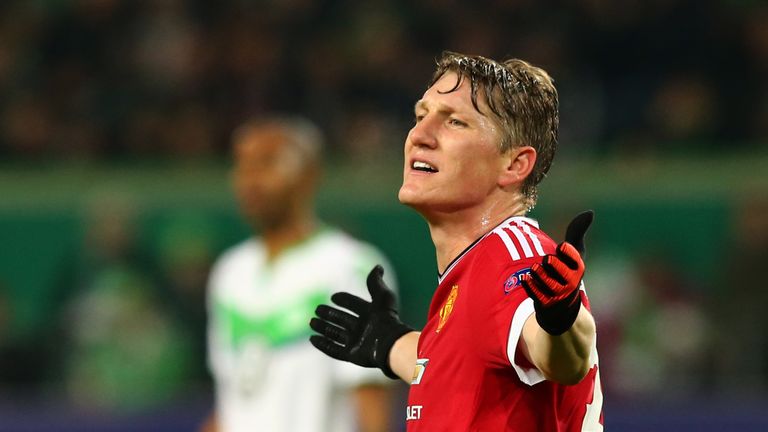 The 32 year old German midfielder Bastian Schweinsteiger has even been demoted to the Under-21's team where he has been training with the academy team of Manchester United instead of the actual senior and main team.
It's obvious that Jose Mourinho does not have Schweinsteiger in his plans and it's because of this lack of playing time that the future of the German player is now being put into question.
Will the experienced midfielder continue settling to his trivial role in Manchester United or will he decide to make a move to another club where he can get consistent playing time?
It seems like there is a realistic chance that the 32 year old German player will be transferred in the near future to another club and his next football destination is rumored to be the MLS as Schweinsteiger was recently pictured with the manager of Chicago Fire, VeljkoPaunovic.

On numerous occasions, Schweinsteiger has stated that he wants to earn his position and prove his worth in Old Trafford but Jose Mourinho has never truly given the German player the chance to show what he is capable of doing. This is a player that has lifted the FIFA World Cup title with Germany and secures the Bundesliga title as well as the UEFA Champions League.
For a player that is so overwhelmingly successful, he does not really need to show what he is capable of accomplishing as Schweinsteiger has been doing it for the past few years but Jose Mourinho for some reason just doesn't give him time on the first team and for a player that is 32 years old, his time would be better spent in a club where he can spend the last few years of his playing career in the actual pitch with the main team instead of the sidelines or with the youth squad which is what he is currently doing in Manchester United.